The loft space in your home is more than just a place to store your Christmas decorations. With a touch of design ingenuity and expert craftsmanship, it can be transformed into a new living area that adds value and aesthetic appeal to your property. At Loft My Pad, we specialise in crafting bespoke loft dormer conversions that maximize space, enhance natural light, and boost property value, covering areas including York, Harrogate, Leeds, Hull and Beverley.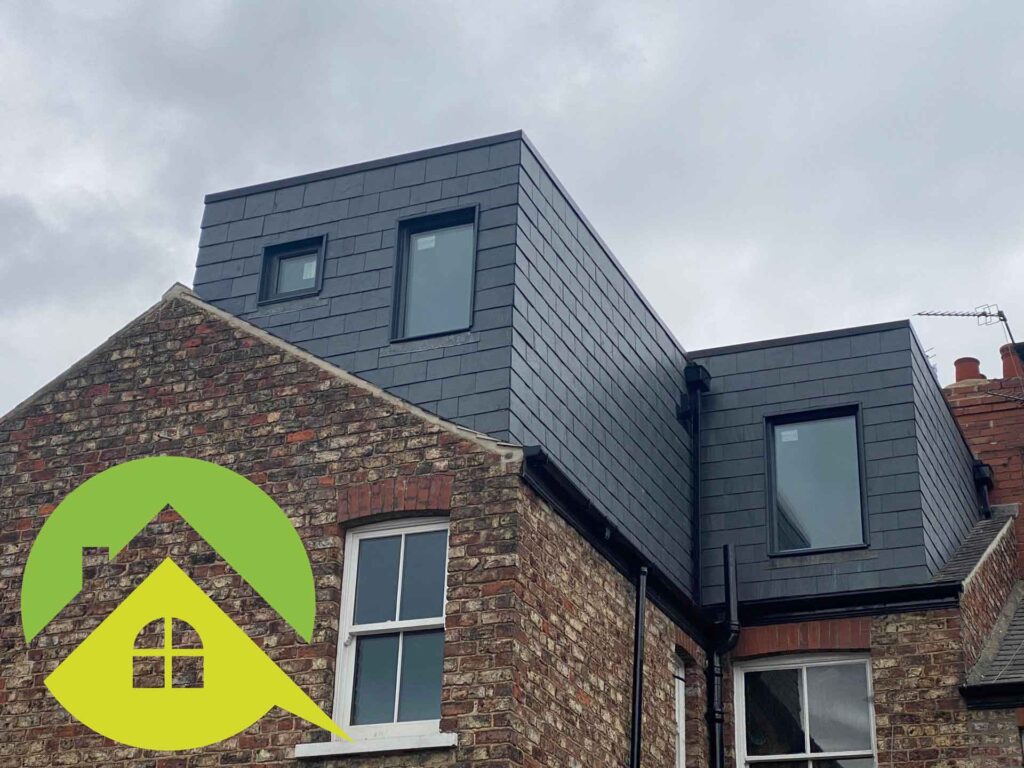 When it comes to optimizing loft spaces, the dormer conversion stands out as one of the most popular choices among homeowners. This type of conversion not only significantly increases headroom but also opens up your loft to a plethora of design possibilities – from spacious bedrooms with stunning views to self-contained guest suites with their private staircase.
Our Expertise Goes Beyond Just Dormers
Over the years, we've undertaken an array of home improvement projects including loft conversions, home extensions, side dormers, custom staircases, kitchen designs and bathroom designs. We also offer custom loft furniture services to ensure that every nook and corner of your converted loft space is utilized efficiently.
Our hands-on experience in diverse projects combined with our relentless pursuit for quality workmanship has allowed us to deliver superior service tailored to each client's unique needs and aspirations.
Exquisite Design Options – Tailored To Your Needs
Whether you're keen on installing Velux windows to flood your space with natural light or dreaming of a uniquely crafted custom staircase leading up to your new haven – we've got you covered. Our design team will sit down with you to understand your personal vision for the space and provide expert guidance on the best way forward.
Covering York and Beyond
Loft My Pad's reach isn't limited to just York. We have successfully completed projects in Harrogate, Leeds, Hull and Beverley. We can also work in other areas, so do not hesitate to contact us for a quote.
Get In Touch For A Free Quote
The first step towards your dream loft conversion is just a phone call away. Contact us for free advice or a free, no obligation quote today. You can reach our York office at 01904 819908 or our London office at 020 3285 7403.
At Loft My Pad, we believe in delivering a top-notch customer experience from the initial consultation right through to project completion. With us at your side, rest assured that your loft dormer conversion project is in safe and capable hands.
Your loft has the potential to be much more than just an under-utilised storage space – it can be an inviting and functional part of your home. Transform it into a space you love with Loft My Pad – your trusted partner for loft dormer conversions in York and beyond. Remember, the possibilities are only limited by your imagination, but exceed client expectations. To achieve this high standard, our team combines innovative design principles with exceptional craftsmanship and meticulous attention to detail.
Moreover, our commitment to quality doesn't end at the completion of a project. We offer post-conversion support to ensure you're 100% satisfied with your new space.
Eco-Friendly Conversions
As part of our mission to contribute positively towards the environment, we use sustainable materials and energy-efficient building techniques in our conversions where possible. This means that when you choose Loft My Pad for your loft conversion in York, UK, you're not just making a smart investment for your home – but also contributing towards a greener planet.
Your Space Awaits Transformation
Your attic holds more potential than you realise – it could be an extra bedroom waiting to take shape or a tranquil office space where ideas bloom. With Loft My Pad at your service, all it takes is one call for us to unlock this potential.
Whether you want a minimalist design that allows functionality to shine through or prefer opulent designs where luxury takes centre stage – we will create it for you! In York and beyond – when people think loft conversions they think Loft My Pad!
Embrace change today by letting us turn your under-utilised attic into an awe-inspiring living space. With Loft My Pad – Your Dream Space is Just a Loft Conversion Away!